Agreements
The UvA has reached agreements with the contractor on:
Working hours. Construction work will take place from Monday through Friday, from 07:00 until no later than 19:00. Demolition work involving high noise levels will take place from Monday through Friday, from 08:00 until no later than 16:00. No work will be carried out during weekends, subject to extremely rare exceptions. However, measurements may be conducted during the weekend. Local residents will be informed of any such measurement activities in advance .
No radios may be playing on the construction site;
Cyclist and pedestrian routes must be clearly signposted;
Work must be scheduled to minimise disturbances during exam weeks.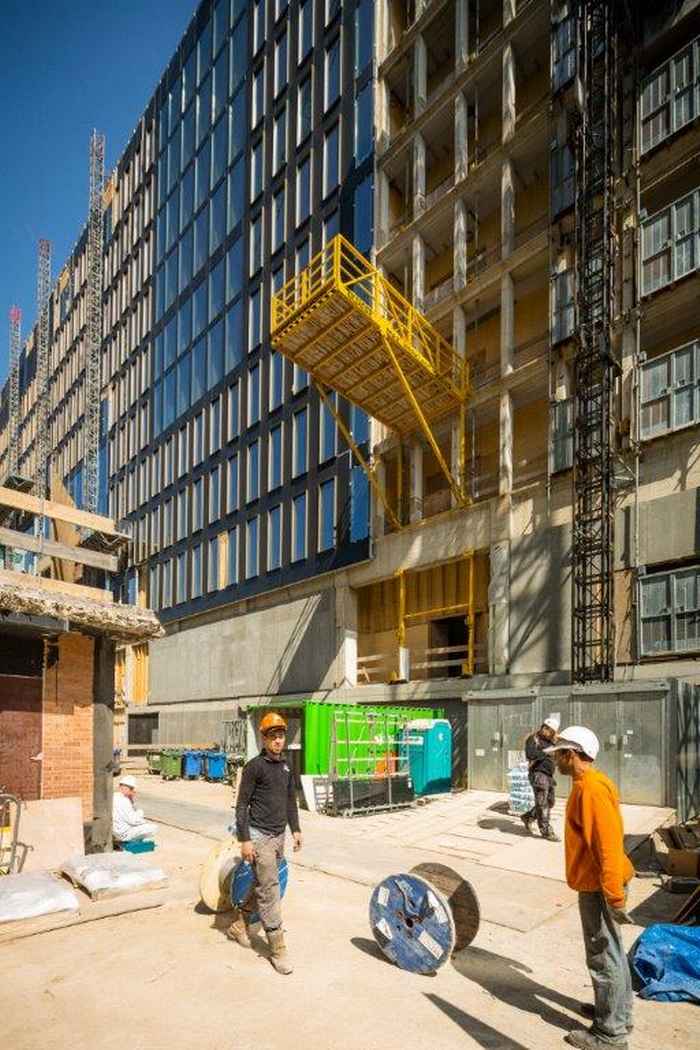 Area manager
The UvA is committed to good relationships with its surrounding environment and has appointed an area manager. The area manager is responsible for safeguarding the interests of all parties involved. This includes the interests of the project and those of local residents, students and employees. The area manager will work to identify the activities' impact on the environment. The area manager will regularly consult with the various other stakeholders, such as local institutions, the municipality and residents' associations.
Consultation hour
We will hold a special consultation hour every Thursday afternoon to answer any questions with regard to the construction activities. The area manager will be present in order to answer questions.
Workspaces available
In an effort to accommodate self-employed workers without employees, the UvA will make workspaces available to them, offering them the (temporary) opportunity to work in a peaceful environment without construction noise.