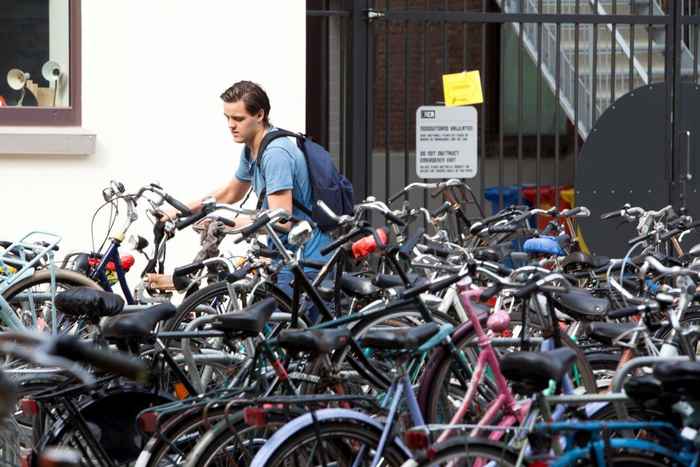 Bicycle parking facilities
The bicycle parking facility beneath building A is no longer in use. Various replacement bicycle parking facilities have been installed at the site. There are still covered parking spaces available in the bicycle parking facility under buildings E, P and M.
Bicycle parking on the campus
Space for three hundred bicycles on pontoons in the Nieuwe Achtergracht, next to the main entrance to Building B/C/D.
Space for 735 bicycles in the garage of Building E.
Space for approx. four hundred bicycles behind CREA and between CREA and Building J/K.

There are dozens of bicycle racks on Roetersstraat (in front of the Krater café) and on Nieuwe Prinsengracht (in front of Building G). You can also park your bike alongside the Lab (on Nieuwe Achtergracht opposite CREA).
Various bicycle parking facilities are guarded by parking attendants during the day, who can point out free spaces. You may also be referred to the next bicycle parking facility.