The heart of professional practice
The campus offers degree programmes in Medicine and Medical Informatics. Students here find themselves at the heart of professional practice, among doctors, nurses and patients. Almost all lecturers are also doctors and regularly carry out scientific research. The AMC-UvA has almost 200 professors from a wide range of medical disciplines. Around 300 researchers obtain their doctorates there every year, and thousands of AMC-UvA papers are published in national and international scientific journals.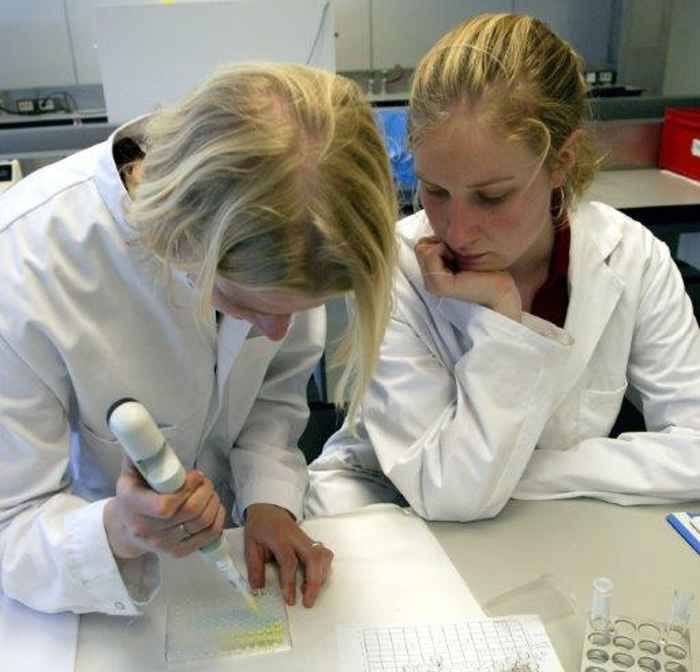 Collaboration with the Amsterdam University of Applied Sciences (AUAS)
Next to the AMC-UvA building is the Amsterdam School of Health Professions, part of the Amsterdam University of Applied Sciences (AUAS), which sends hundreds of trainee nurses on to internships at the AMC-UvA. The School of Health Professions at the Amsterdam University of Applied Sciences (AUAS) collaborates with the AMC-UvA to offer a full-time and work-study degree programme in nursing and paramedics.
Renowned institutions at the AMC-UvA
Besides the hospital departments and faculty departments, the AMC-UvA now also houses the Netherlands Institute for Neuroscience (part of the Royal Netherlands Academy of Arts and Sciences), the medical department of the Royal Tropical Institute, and the Academic Psychiatric Centre. The area around the main buildings offers space for an increasing number of 'spin-offs': these are small research companies emerging from the AMC-UvA, such as Arthrogen and Amsterdam Molecular Therapeutics (AMT).
Additional information
For more information on the Academic Medical Center, please visit www.amc.nl.